Triangle Run Smart Training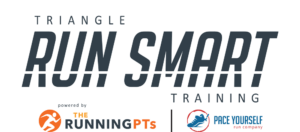 Pace Yourself Run Company & The Running PTs are proud to announce the launch of a collaborative effort: Triangle Run Smart Training! Our goal is to help ALL levels, paces, and ages learn and grow in the sport of running for all distances. We're bringing these 2 companies together to provide Triangle NC area runners with top notch coaching, awesome group training all year round, and run education throughout the training season in the form of seminars and knowledge sharing. 2021 training will include adult classes for full and half marathon, 5K/10K, & speed training; and kids classes for speed, 5K, fun run (younger kids) and sports performance. Feel free to send us any questions or suggestions! Training Coordinator Kelly Svihovec is helping to lead this program and can answer any training questions at: pyrc.coachkelly@gmail.com

    Click here to learn about the Triangle Run Smart Training Sponsorship. 
The following training classes are now open for registration!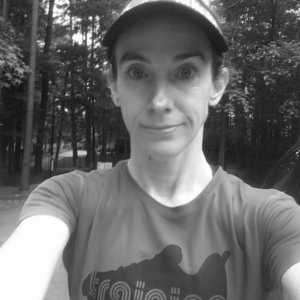 Coach Kelly Svihovec
Kelly is the Training Coordinator and a Run Coach for Triangle Run Smart Training (collaboration of Pace Yourself Run Company & The Running PTs).  She was formerly a Run Coach and Training Coordinator at Life Time in Cary, NC for 3 1/2 years, and is a stay at home mom to 3 young kids.  She's a lifelong soccer player, turned into distance runner in 2005.  She's run too many half marathons to count, 2 full marathons, a 20-mile trail race, relay races, and many shorter distance races (road and trail).  She has a passion for shorter distance speed work, though continues to try to master the longer distances, and absolutely loves coordinating anything running-related.  She loves coaching and helping others reach and exceed their goals.  Kelly is heavily involved in the local running community and is in her 3rd year on the Holly Springs Half Marathon Board.  Kelly is a certified RRCA Level I run coach and working towards her Level II certification.  She is also CPR/First Aid certified.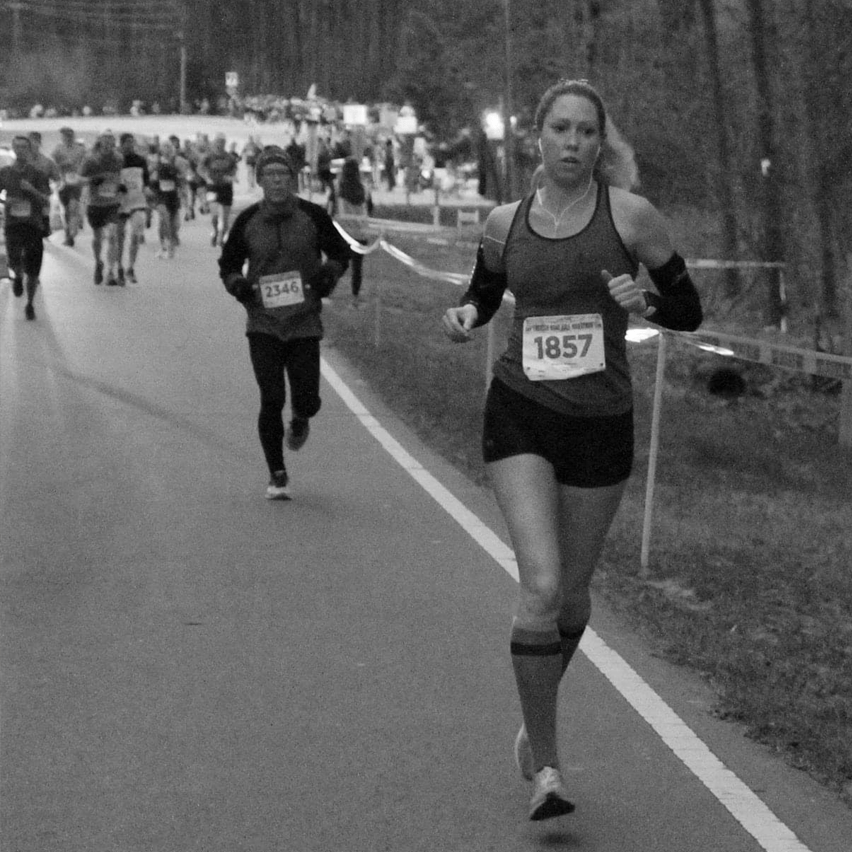 Coach Brianne Greene
Brianne is an avid runner in the community, she fell in love with the sport after winning the 100 yard dash in the 3rd grade. Since then, she has run way too many races to count. Brianne loves all distances from the 4×400 relay, to the full marathon, and even running over 200 miles with a bunch of crazy Pickle People.  Running is a big part of her life which keeps her goal orientated, fit, mentally sane, and most importantly brings her so much joy!
Brianne lives in Raleigh and works as a school counselor at Brier Creek Elementary School. She was a kid's coach for several seasons with Life Time Run and Triangle Run Smart Training.
Brianne has a fun, energetic personality, and she loves working with children. Sharing her passion for running through coaching is so rewarding and brings a big smile to her face!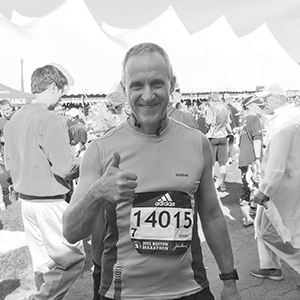 Coach Dave Gross
Dave, a certified RRCA run coach, joined the coaching staff at PYRC after leading the Holly Springs Half and Full Marathon offsite training for Life Time Run. When not running the streets of Holly Springs in the early morning hours, Dave lives in Cary and works in Raleigh as a project manager for a healthcare IT company Allscripts.   Some of his favorite running experiences have included his family who have gradually taken  up running over the years.  Whether running in Richmond or Orlando with his wife Marguerite or at a local turkey trot with his son Adam or crossing the Peak to Creek finish line with his daughter Anna on her first marathon or weekend runs in Umstead with friends, Dave knows that it is the running journey that matters most and will serve us well maintaining a higher quality of life for longer.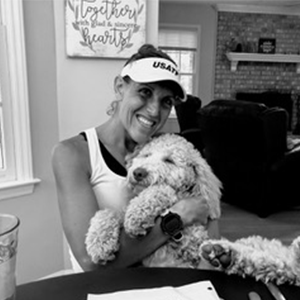 Coach Holly Kane
Coach Holly, a USATF and RRCA certified Running Coach, wants to share her joy of running with everyone she meets.  Since 2012 Holly has been coaching athletes of all levels and ages, from Boston qualifying adults to 6-year-old children. Holly started the Apex Youth Run club with her colleague in 2015, volunteered as the lead coach for the Olive Chapel run club and leads a Facebook community of adult runners aptly named the "Happy Runners".  Holly is also a middle school Healthful Living/PE teacher at West Lake Middle School.
Coach Holly is married and has 2 daughters. With the support of her family, she has raced numerous marathons including the Boston Marathon (2013 and 2019).   Holly has also raced several ½ marathons and in 2019 she joined an ultra-team to run the Tuna 200-mile relay.  Although a road marathon is her favorite race, recently Holly has found success with local single-track trail races.
As a coach, Holly strives to plan every run so athletes finish feeling strong, successful and happy.  She knows from personal experience that being physically fit produces a positive outlook that will manifest itself into all areas of life.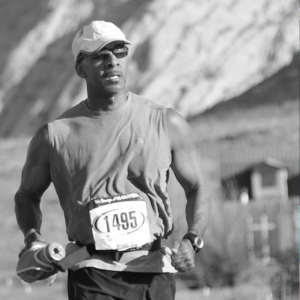 Coach John Tate
John is certified by the US Track & Field Association since 2018. He ran his first marathon in 1997 – the Marine Corps Marathon in Washington DC. Completely dissatisfied with his performance, he returned to the same marathon in 1998, followed by the Lasalle Banks Chicago Marathon(s) in 1999 & 2000. John's journey began with those four marathons followed by 20+ marathons, a number of half-marathons, 10Ks, and 5Ks. He ran and finished his final marathon – the 120th Boston Marathon – in 2016.
John's passion for running and now coaching is about profiling and understanding his athletes and to build the best plan that helps each maximize his/her efforts on race day through Speed, Endurance, and Recovery. He has coached over 40 runners who've run personal bests at the Bank of America Chicago Marathon, the Boston Marathon, New York City Marathon, Marine Corps Marathon, Anthem Richmond Marathon/Half-Marathon, City of Oaks Half Marathon, Tobacco Road Half Marathon, plus others.
John's Favorite Quote: "The lesson of running is to train well, and then have full faith in your training and show the proof in the race." Eliud Kipchoge.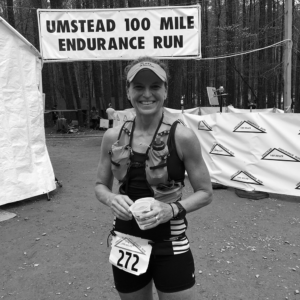 Coach Patti Tiernan
Patti Tiernan is a certified Personal Trainer, Run Coach and owner of PT's Training LLC.  She was a Run Coach at Lifetime Fitness teaching adult and kids classes. She has been running and competing in events for the last 22 years from 5ks to Ultramarathons and Sprint Triathlons to  Full Iron Distance…BUT her  passion is running (usually long…) and helping others to experience the pure bliss in it as well!