To our PYRC family: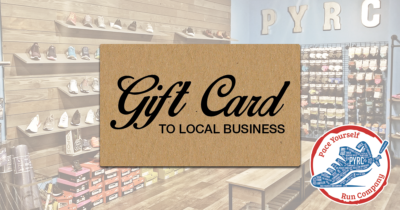 The current situation regarding the country's response to the COVID-19 virus on a national and local level is evolving daily, if not hourly. Without overreacting, we are trying to do right for both our customers, and our community.
Currently, we continue to remain open our regular hours to serve you. If there is something you want or need, we want to be here to help. If you are unable to visit the store or uncomfortable coming in, we will help. Just call us with what you need and we will arrange FREE local delivery or drive through pick up service. Hopefully this will provide an easy way for you to continue in the sport that we all love.
A great way to support small local businesses during this time is to purchase gift cards now, for future purchases. As such, we want to announce another effort we will be launching to support our local business owners and residents. Effective immediately and until at least the end of March, we will direct 10% of all retail sales and 15% of PYRC gift card purchases towards the support of our local businesses and community. 
This is how it will work:
PYRC will set aside 10% of sales and 15% of all Pace Yourself gift card sales
We will use this money to purchase gift cards from local businesses, and distribute them to local families in need
To participate in with a gift card purchase, give us a call at 919-346-8182 or stop in.
If you know a local family in need, please email us at store@pyrunco.com.
Thank you for your patience as we all work together to figure this out together. We are so blessed to be part of such a wonderful community and can't tell you how much we appreciate your continued support!
Love,
Your PYRC Family
#shoplocal #runindependent